Matrix Instructions
For the App;
Please download the app and open it up
Before you do anything else on there, click Use custom server and type in https://matrix.anxiety.live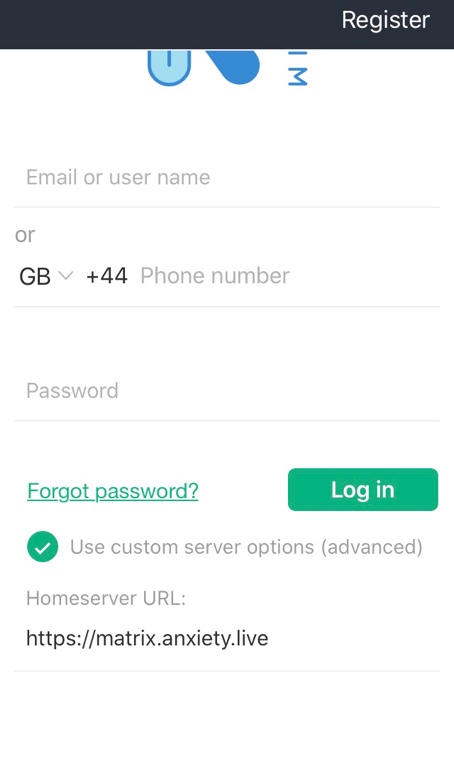 If you already have an account, please sign in, if not, please hit the register button in the corner and start an account following the intructions below.
For the website;
Please follow this link and then use the Create Account button and follow the instructions below to start an account.
How to start an account
The username MUST be in lowercase (you can change your nickname at a later date).
The password must be complex, using word repeats and common patterns won't work.
Once you are signed in, you will stay normally stay signed in on that device.
You can change your settings by using the gear icon in the top left corner.
Any problems, please ask for help.